Overview
A dual scan protocol is a 2-step scanning process of fully edentulous patients using CT or CBCT scanners for treatment planning. It's required for the design and fabrication of the following surgical templates:
You will need:
CBCT scan of the denture only with markers.

CBCT scan of the patient wearing the same denture with markers.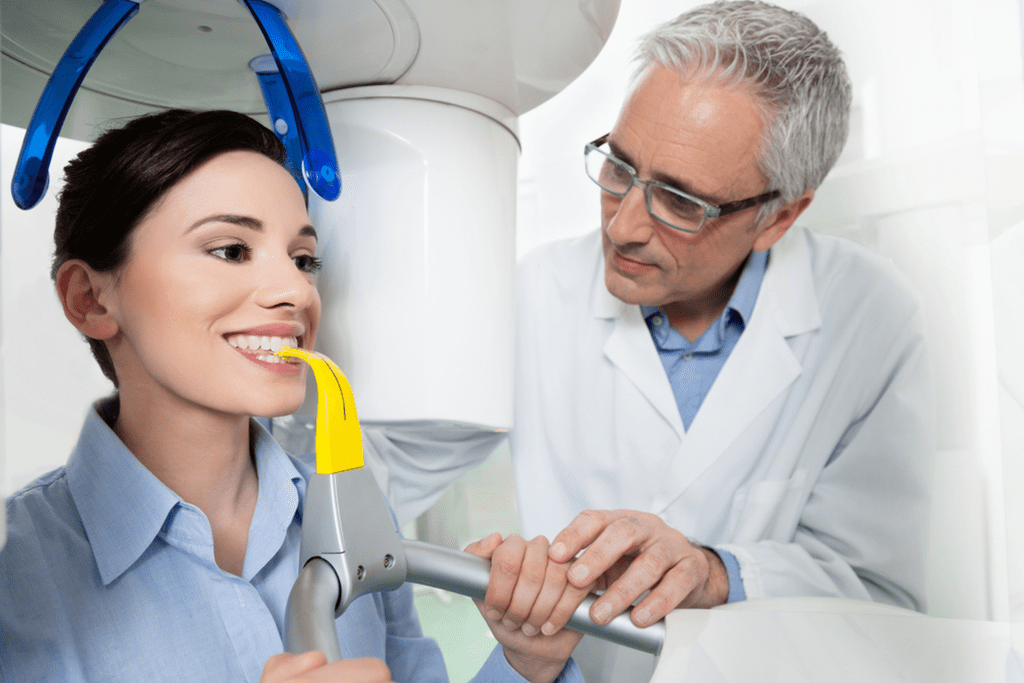 Checklist
The following items are needed for a successful scan:
Patient's existing denture, duplicate denture or clear acrylic scanning appliance.
No metal components (e.g. wire mesh/plate, metallic crown or wire clasps).
SureMark CT Scan Markers: 6-8 radiopaque (non-metallic) glass beaded-stickers.
FutarBite Registration: radiolucent bite index.
Preparation for Dual Scan
Start with a clear acrylic scanning appliance or well-fitted denture with low radiopacity to avoid scatter.
Check stability and fit (i.e. full palatal coverage, sulcus full depth is reached).
Do a hard reline if necessary (recommended).
Dry the appliance before sticking the markers so that they don't move.
Mark the appliance with 6-8 markers for the partial or full-arch appliance.
Cut the markers if necessary so that they can fit.
Place markers randomly but make sure there are none on the soft tissue surface.
Prosthesis Scan
Position the appliance as just as it sits in the patient's mouth on a foam or Styrofoam block.
Scan the appliance at 80KVP and 2ma if you're using a Carestream unit. On any other unit, continue to use patient morphology.
Confirm that all markers are clearly visible in the scan.
Patient Scan
Prepare a bite registration with the full-arch appliance to ensure proper seating.
Use normal implant planning protocols and the largest field of view.
Ask the patient to bite firmly on the bite registration to blanch the gums.
Confirm that all markers are clearly visible and the appliance is seated properly.
Dual Scan Tips & Tricks
Remember that the tissue-supported guide will fit on the patient's mucosa exactly how your denture fits in the mouth at the time of scanning. (better fitting denture = accurately seated surgical guide)
| | |
| --- | --- |
| Hard Reline your denture as needed before scanning your | |
| Your denture must be completely radiolucent to prevent scatter and artifacts in the scan. The only visible indicator will be the radiographic markers.  | |
| When taking the denture-only scan, we recommend that you use a foam block to rest the denture on during the scan (create a distance between the bite place and the denture).  | |
| We always recommend using radiologically compatible CT markers.  | |
| If the patient is wearing a denture in one arch and dentate at the opposing arch, scan the patient with the arches separated by a couple of millimeters. | |